Apology for recent service disruption
21 July 2022

Dear Customer,
First and foremost, I wish to sincerely apologise for the service disruption that you've experienced since 6 July 2022 from Window Ware. This letter is to acknowledge and apologise for any disruption that you've experienced to our normal exemplary service levels and to assure you that we continue to be 100% focussed on remediation as our number one priority.
In truth, it's been extremely frustrating for everyone here at Window Ware that we've not been able to deliver the usual high standards of service and swift responses which we've always been proud to provide and which we know you rely on to keep your business moving.
Rest assured, the whole team is determined to get back to normal as quickly as possible and have worked relentlessly to overcome the debilitating challenges which have affected our operations this month.
Here's what happened and why…
As you'll know, over the weekend of 9-10th July, we upgraded our ERP system. This upgrade was very well organised and successfully executed, with a short period of service interruption (Friday 8th - Monday 11th July) fully expected and communicated to you beforehand. We'd like to take this opportunity now to thank you for your efforts in ordering around this planned shutdown.
Window Ware has worked hard to build extensive resilience into the business, but some additional incidents coincided with this upgrade which meant that system availability was impacted for a total of 5 out of 12 working days:
During the week commencing 4th July, 25% of our warehouse team caught COVID and were unable to work.
A sudden electrical outage on Wednesday 6th July caused an IT server failure that lasted +9 hours. The system was finally restored at 11pm.
On Wednesday 13th July, a major service outage of Daisy, our IT partner, left us without access to our operational systems and data for +8 hours. Connectivity was restored at 8pm.
The unprecedented heatwave this week has further created difficult working conditions for our warehouse team and the high temperatures meant it was only possible for them to work at a reduced rate.
The persistent succession of events, one after the other, seriously hampered our efforts to get back on an even keel.
Here's where we're at now…
We are currently one day behind on despatches and three days behind in goods in, but we expect to be fully caught up and back to our normal service levels by end of this week. Most teams are now fully resourced, and our responsiveness has improved as a result. We have no planned system downtime, and we are satisfied that all possible resilience has been built into our network to mitigate incidents outside of our control. We have put our disaster recovery plan through its paces and in the event of any future long-term downtime, the resulting loss of service should only last one day max.
We are deeply sorry for the negative impact these incidents might have caused you and your business and I apologise again on behalf of Window Ware. Please be assured that such events are extremely rare and we continue to take steps to ensure the non-occurrence of similar incidents in the future. I would like to re-iterate our commitment to learn from these issues and action any gaps identified from the process as a priority.
We remain as committed as ever to delivering you a first-class service.
Yours sincerely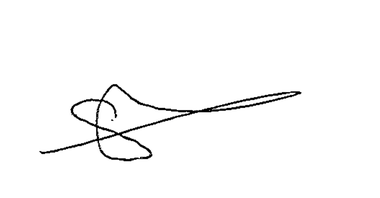 Sam Nuckey
Managing Director