In the UK's top two SMEs for service excellence
7 January 2019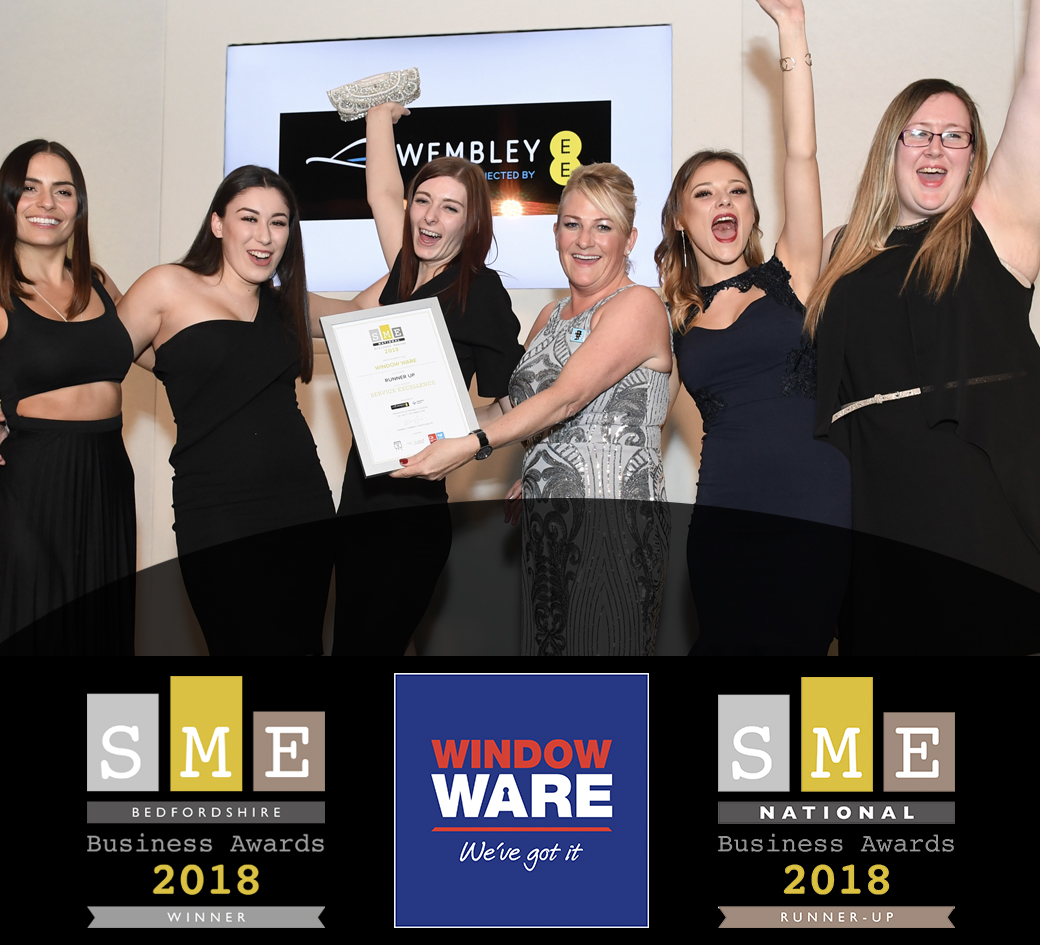 In December, Window Ware was named runner-up in the Service Excellence category of the SME National Business Awards 2018, confirming that their service provision is among the best in the country for small to medium size enterprises!
Having won the regional heat back in July, the Bedfordshire-based hardware distributor went on to compete against 13 other finalists from across the UK in the Service Excellence category of the SME National Business Awards.
The winners were announced at a glittering ceremony, which took place at Wembley stadium on Friday 7th December. Window Ware's Sales Office Manager, Sam Billington was there to accept the award accompanied by three other members of her team – Tara Soul, Stella Napoli and Olivia Dalton. Although each and every employee contributes to the company's first-class service record, it was particularly fitting that those colleagues right on the customer-facing frontline, should be the ones to collect the accolade on behalf of Window Ware.
"We couldn't possibly do what we do without the hard work and commitment of our entire crew, commented Head of Internal Sales and Marketing, Sarah Binns. "But our sales team, both in the office and out on the road, spend every moment of their working day striving to meet the needs of our customers. It was marvellous that they got the chance to bask in the limelight for the evening!"
Managing Director, Samantha Nuckey agrees. "Coming 2nd for service excellence compared to similar-sized organisations from every corner of the country is an amazing achievement and something we should all be very proud of. We'd like to thank absolutely everyone in our professional circle for the part you play in maintaining the calibre of our service – that includes customers, employees and suppliers – your unerring support, loyalty and honest feedback enable us to continually optimise all aspects of our offering and fulfil market expectations time and time again. They say you need to set high standards to succeed and you've certainly set the benchmark for a prosperous 2019!"
If you're looking for quality door and window hardware accompanied by an altogether better customer experience, why not give Window Ware a try? Go online and open an account today for lower trade prices, dedicated support, award-winning service and reliable deliveries.