Lockmaster 21 - everything fabricators love & more!
21 September 2020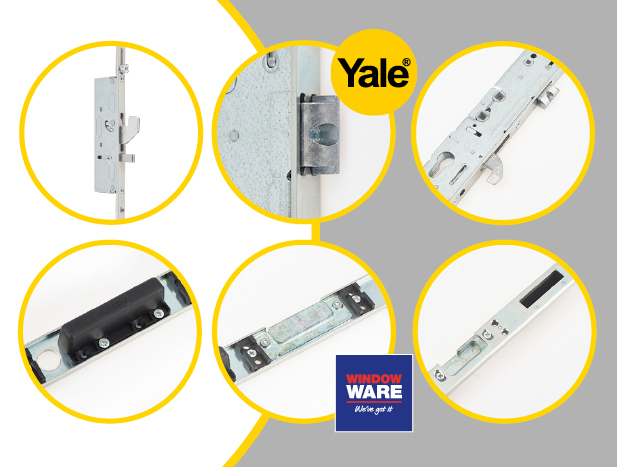 It's easy to see why some die-hard fans of Yale's leading Lockmaster range might be happy to stick with their usual model rather than move to the latest Lockmaster 21 release – after all, when it works, why change it? By resisting the switch however, they could be missing out on some extra enhancements that could help make their doors even better.
Fabricators can rest assured that Lockmaster 21 still offers the same reliability, the same ease of use and the same renowned long service life that they've come to expect from the UK's best-selling multipoint lock range. As usual, performance and security are second to none, and every lock boasts a string of guarantees and specifications that meet building regs and satisfy even the highest standards. Lockmaster 21 is Secured by Design approved and security tested to PAS 24. It's been put through its paces too - tested to a minimum of 100,000 cycles and corrosion resistant to BA EN 1670:2007 Grade 4, plus it comes with a 10-year mechanical guarantee for extra peace of mind. It all sounds reassuring familiar and fabricators may well be asking, "So what's the difference?"
Here's how Yale have fine-tuned their favourite door locking solution. The position of the hook and pin unit is now positioned within 100mm of the pre-compression rollers to assist PAS 24 testing. The centre case has been strengthened with an anti-separation hook that delivers enhanced security and greater peace of mind, plus a new easy-to-use push-in latch snib prevents accidental lockouts. New hardened screw-in plastic tidy boxes last longer and give a neater finish, while stronger 13mm axis one-piece keeps withstand greater loads during security testing to create the toughest Lockmaster yet! There's also a new range of profile-related packers to complement most door systems, plus corrosion-resistant stainless-steel faceplates in 16- or 20mm.
Window Ware's technical manager, Robert Vaughan explains
"Fabricators might have to tweak their routing prep slightly, because the new one-piece keep needs a smaller aperture than they're used to with previous Lockmasters. This will ensure that the screws around the new bucket go firmly into the profile section instead of finding themselves spinning in thin-air inside a pre-routed hole." He goes on to say, "We really encourage fabricators to proactively switch their production line to Lockmaster 21 now while they can adjust at their own pace rather than waiting too long to find their earlier model has been discontinued."
The Lockmaster 21 is available from Window Ware in a range of back set and faceplate options to suit most PVCu, aluminium, composite and timber doors. Call 01234 242724 or email [email protected] to find out more.