Upholding quality for a quarter of a century!
19 April 2021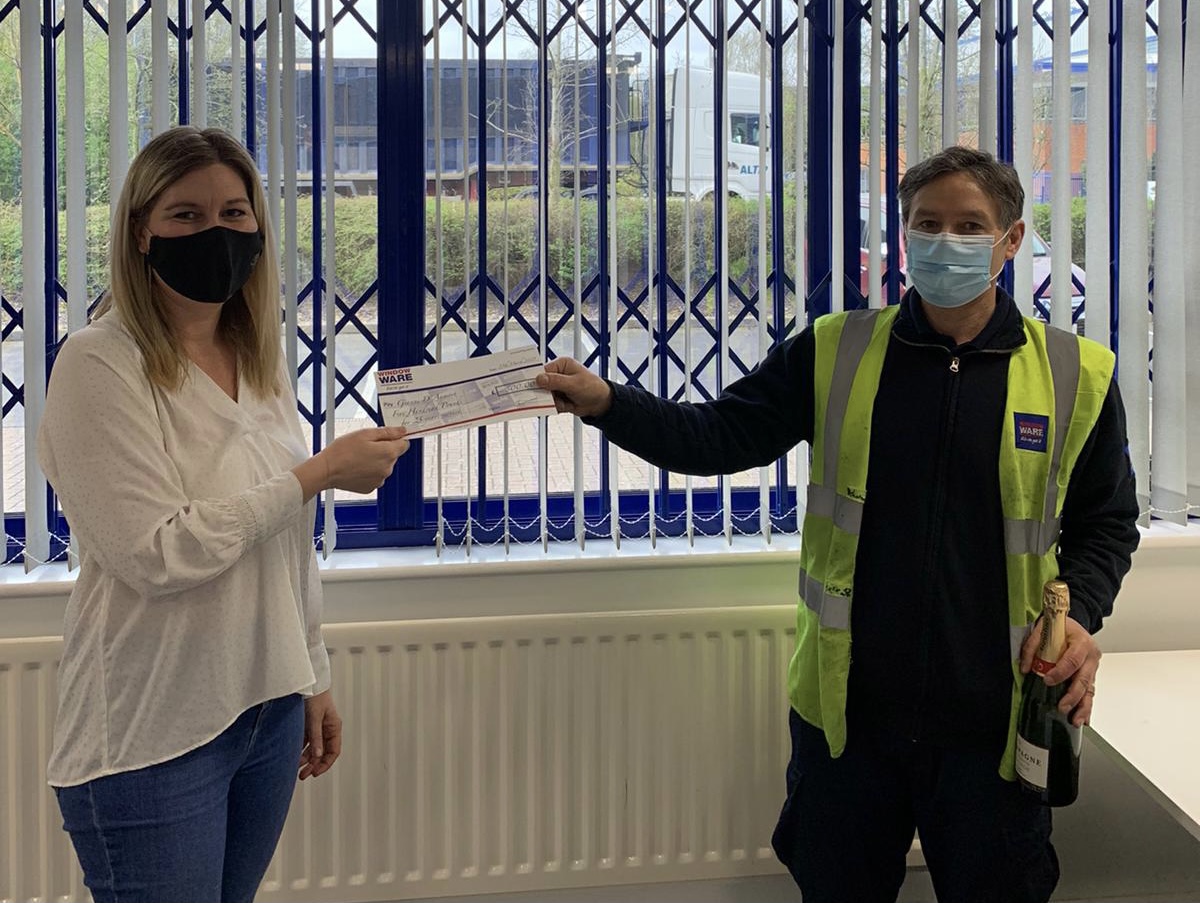 These days, it's not often that someone spends a quarter of a century working for the same company. In fact, according to a survey of 2000 UK workers commissioned by the Open Study College in 2019, the typical worker stays in the same role for just five and half years.
Gianni D'Amore (known as John to his colleagues) proves he's the exception to the rule having just celebrated an impressive 25 years with Window Ware.
Believe it or not, John spent 8 years as a travel agent before he decided he wanted a complete career change and joined Window Ware as Quality Controller back in 1996.
Since then, he's never looked back and 25 years later, he's still a force for quality in the Window Ware warehouse. John is responsible for a number of key tasks including stock checks and product inspections, and he processes all customer returns. He inspects each and every item sent back by the customer and strives to make this process quick and painless as possible for both the customer and Window Ware, while obtaining the right resolution for all every time.
John is also on hand to provide extra warehouse resource when needed and you'll often find him picking and packing at peak times.
If you ask John how it feels to be one of Window Ware's longest-serving employees, he maintains, "It's no big deal!" He goes on to explain, "Long service isn't unusual here. Lots of people have been with the company for ages, and even if they leave, they often come back again. That alone speaks reams about what a great place to work Window Ware really is!"
And while John remains very matter of fact about his remarkable work milestone, preferring instead to quietly carry on as usual rather than make a big fuss, his colleagues were determined to mark the occasion properly.
"There's no way we could let John's achievement go by un-noticed," states Window Ware's Managing Director, Sam Nuckey. "John is a highly valued member of our team," affirms Sam. "And we're delighted the job and our culture has proven to be a great fit for him. We do our best to look after and keep great people, and long-service awards like this prove we're getting it right."
On behalf of the whole company, Window Ware's Managing Director Sam Nuckey thanked John for his years of service and presented him with a well-deserved bottle of bubbly along with a cheque for £500. Home workers and colleagues outside his operational bubble got to join in the celebration via video call.
Whether remote or in person, it was a great opportunity for everybody at Window Ware to show their trusty teammate their appreciation and pass on their wishes for many more years working together.