We're up for Beds Business of the Year over 50 employees!
12 February 2019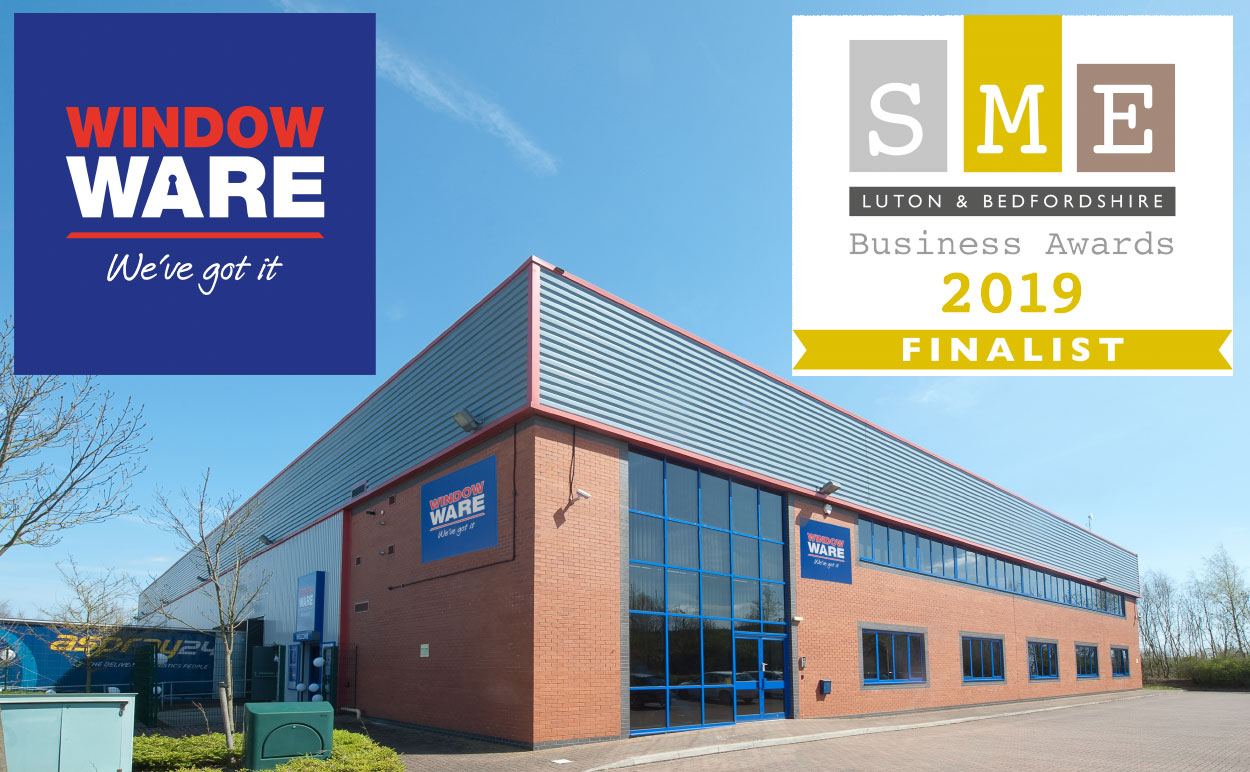 We're delighted to announce that Window Ware has reached the 2019 SME Luton & Bedfordshire Business Awards final in the Business of the Year more than 50 employee category!
When we decided to enter the award earlier this year, we had faith that we'd done enough over the last 12 months to put us in the running for the title. In 2018, we successfully grew the business by 10% in spite of the fact that the UK door and window market shrunk by 4.1%. And even though we were busier than ever, we still managed to win awards for our excellent customer service, as well as find time to recognise our most committed staff and give back to the community by raising our biggest sum yet for charity! We're very glad the judges saw fit to acknowledge all our accomplishments.
Window Ware's Managing Director, Sam Nuckey, praised each and every employee saying, "I know we haven't won yet, but even getting to the finals is a great achievement. It's even more impressive because, with only 50 employees, we just made the threshold for this category, which means relatively speaking, we were up against much larger organisations. We're lucky to have such a great team with the skills and dedication to work together to outperform the market and stay true to our commitment to quality. Whatever the challenge or new initiative, our team tackled everything with gusto, and they should be immensely proud to get this far. Kudos goes to our loyal customers and brand partners too. They've stuck with us through thick and thin and played a major part in last year's success."
We won't know if we've won until the awards ceremony on the 8th May. So, keep your fingers crossed and watch this space! In the meantime, you can check out the other 2019 SME Luton & Beds Business Award finalists here.