Support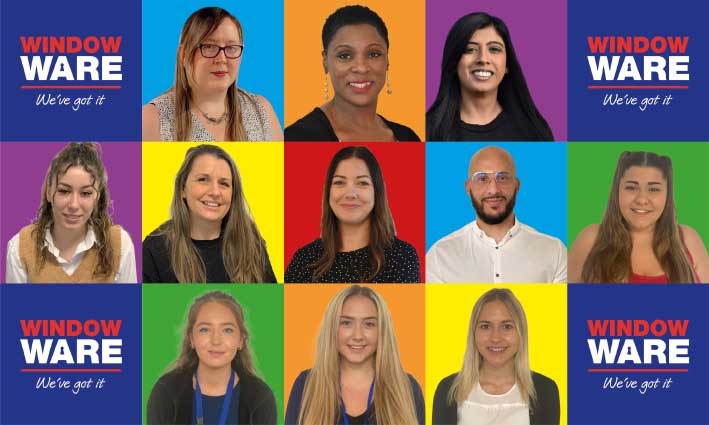 As a supplier to door and window companies for over 30 years, we're pride ourselves on providing customers with the very best advice.
Our fully trained sales advisors and technical support are available from 8.30am - 5.00pm Monday to Friday 01234 242 724.
How to Order
Ordering from our website is simple and follows a similar process to other major shopping websites. If you are a window and door company, trade counter or business in the glazing industry, please create an online account where you will benefit from discounted prices and access to our technical literature. If you are an existing customer and you'd like a web account set up, please email creditc[email protected]. Otherwise you may check out as a guest.
Step by step guide to our ordering process:
Login to your account before you start the ordering process. This will ensure you see your discounted prices accross the site, and access your account information.
Find product(s) on our site that you would like to buy, using the site search, or by choosing products from the navigation menus. Alternatively for an even faster way to order your favourite items, you can view and re-order previous orders from your account.
Make your product selection(s) and add to basket and add as many items as you like. The number of products you've added shows up next to the basket at the top of the screen.
If there are any shortages, you'll get an out of stock notification. If you hold an account you'll have the option to backorder.
When you are ready to finalise your purchase, you can begin the checkout process which is found at the bottom of the basket.
For customers with our 30 day interest free credit account you can choose to pay on account, or you can pay by credit or debit card, or Paypal. You will be sent to a secure external page hosted by Sagepay to submit your payment details.
You will be asked to supply your delivery and billing addresses, and chosen delivery method, or you can choose click and collect if preferred.
You will be presented with an order review page. If everything is correct, click the place order button to confirm your order
You will then see a thank you for submitting your order page, an opportunity to print a copy of your order, and you'll shortly receive an email confirming your order, with further updates as your delivery progresses.
If you have any further queries, or require assistance, please contact our customer support team on 01234 242724, or email [email protected]. Our customer support is available from 8.30am - 5pm Monday - Friday.
Product Advice & Technical Support
If you need help identifying or locating old or broken parts, or have any questions relating to our products, please take a look at the product pages where you'll find data sheets which can be downloaded. For frequently asked questions, our FAQ page has a lot of helpful advice. We also have a lot of information listed within our helpful how-to guides, or alternatively email [email protected], who will provide a prompt reply.
Industry Standards
For a comprehensive guide to conforming to the latest industry standards such as Document Q, or PAS 24, please check out our industry standards page for full details, or email t[email protected] if you need further advice or support.
Queries & Questions Relating to your Order
We want you to be happy with your order, but if you'd like to make any changes or cancel an order, then please call our team on 01234 242724. If you wish to return your order for a refund or exchange, please visit our returns page for further assistance, or email [email protected].
Fitting Instructions & Aftercare
We display fitting instructions on our product pages, but if you can't find the instructions for your chosen item, or need any support or aftercare advice, please email our customer support team for best advice - [email protected]