Aluminium start-ups get ahead with Window Ware
19 October 2021

In a 2-month period, between June and July this year, Window Ware supported no less than 12 new aluminium start-ups with essential profile-specific hardware and pre-production support.
With continued growth and popularity of aluminium in the glazing market, it's no wonder more and more fabricators are turning to us to help get their new aluminium door and window assembly lines rolling.
Our Business Development Manager for aluminium commercial contracts, Rich Fraser, who has worked for more than 30 years in the aluminium sector, said: "Branching out into manufacturing aluminium doors and windows for the first time can be a risky and challenging time for any fabricator. That's why it's important to have a hardware supplier like Window Ware, with the product range, technical know-how and practical experience to support you through those early stages and help you iron out any teething problems, so new assembly lines can become productive fast and help drive the business forward."
Options Glazing Ltd started manufacturing aluminium windows last February and Window Ware was on hand to provide hardware support. Director, Nick Loades remarks, "We needed a one-stop shop for trickle vents, window handles, locks – the lot! If I'm going to spend time raising a purchase order, it makes sense to try to order everything all in one go. Window Ware offers the convenience and the comprehensive product range I was looking for, so I can quickly and easily source everything I need to run my business."
Nick goes on to say, "For me, it's the relationship with our Area Sales Manager that really makes it, and Dan Gilson has got it bang on the button! The whole industry is experiencing supply issues at the moment, but the fact that Dan goes above and beyond to communicate any delays or shortages to us really helps us manage our customers' expectations and adjust our offering accordingly. For example, if we know the grey handle isn't available, our sales guys can focus on selling the white or black handles instead. That transparency is key to keeping our customers happy."
Window Ware has also been busy supplying the hardware to support early testers during the launch of new aluminium system, Garnalex Sheerline Prestige, and ensure successful first adoption. Working with Garnalex and their brand partner, Yale, Window Ware has gained unique and comprehensive understanding of the right hardware to make sure new Garnalex fabricators can really hit the ground running.
When Direct Roofing Systems Ltd moved their aluminium window fabrication to Garnalex Sheerline Prestige, they set about sourcing the right hardware. Managing Director, James Cardno reckons, "… the decision to go with Window Ware was a no-brainer for us!" He continues, "We already source a range of hardware with them, such as trickle vents, window locks and handles, so we've worked with their Area Sales Manager, Dan Gilson, a lot in the past and he always goes out of his way to look after us. What's more, by sticking with Window Ware, we can keep our supply chain simple and make ordering easier, as well as benefit from lower volume pricing on larger orders."
Unrivalled choice and a simplified supply chain are exactly what Window Ware has been striving to achieve for aluminium fabricators. Since 2018, we have been hard at work increasing our portfolio of hardware solutions and consumables specifically designed to work with aluminium profiles. This is evident by our new 130-page aluminium hardware e-brochure which goes to print this Autumn. Our recently expanded specialist team provides fabricators with dedicated sales and technical support, while our Council for Aluminium in Building (CAB) membership ensures our fabricators are furnished with the very latest guidance on regulations.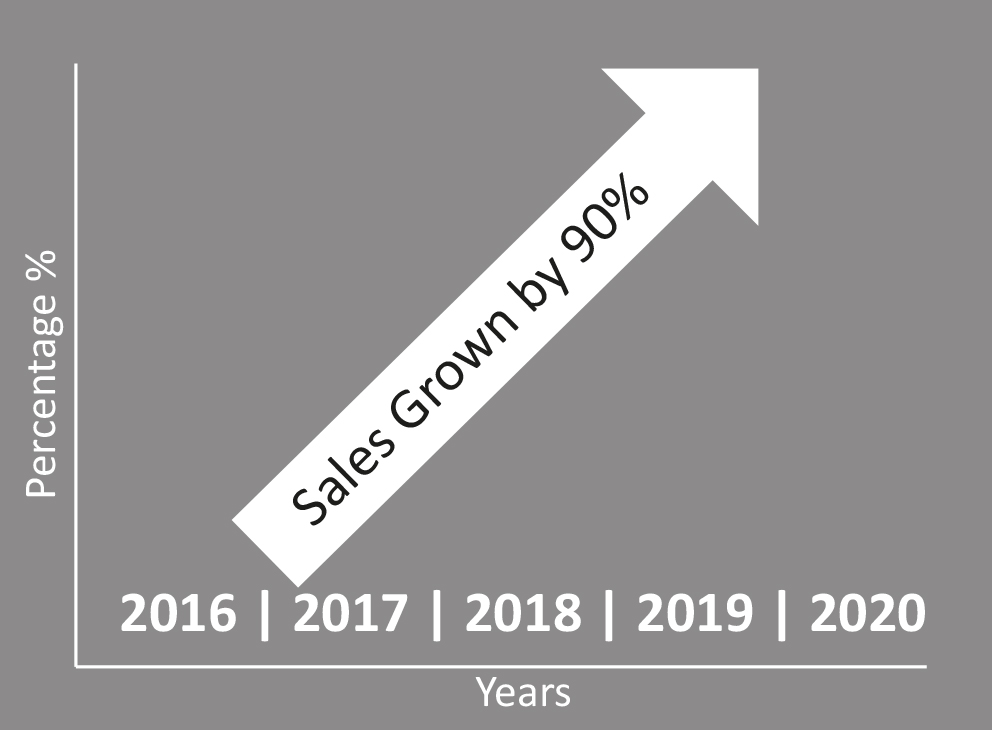 This enhanced offering is undoubtedly a winning proposition for aluminium fabricators, as our aluminium sales grew by 90% between 2016 and 2020.
"We want to take the hassle out of sourcing aluminium hardware," added Rich. "With Window Ware's help,aluminium fabricators can streamline their supply chain and tick off their entire parts list in one go, with the added reassurance that they've got a friendly team of hardware experts to back them up with full product support and reliable deliveries. Job done!"
If you're looking for the right hardware supplier to set you up for success with your aluminium windows and doors, give us a call on 01234 242 724 or email [email protected]