Double G19 award nomination for Window Ware
20 September 2019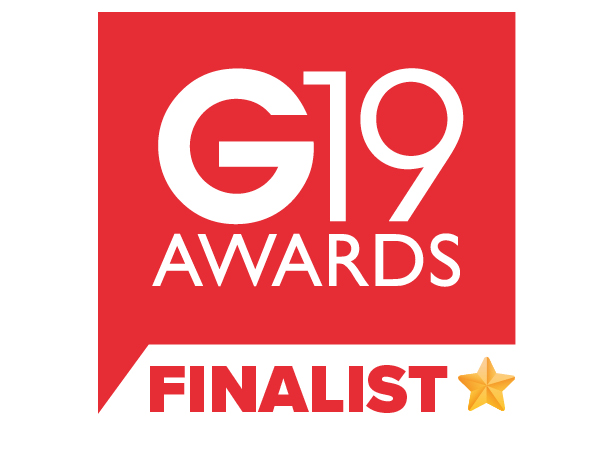 Window Ware is celebrating not one, but two high-profile award nominations at the 2019 G Awards.
We're absolutely delighted to be nominated for 'Component Supplier of the Year', while our Sales Coordinator Hayley Jackson is a finalist for the 'Unsung Hero' award.
This Component Supplier nomination recognises another successful year for us and acknowledges the extra improvements we've made to our already award-winning customer service. It's a massive achievement that we've managed to make these enhancements even though we've introduced hundreds of new product lines this year, welcomed and trained several new staff members and ovecome product delays from some of the industry's biggest brands.
Key operational upgrades and investments will have contributed in part to this success, but it wouldn't have been possible without the unerring dedication of Hayley and the rest of the Window Ware team. Her nomination for 'Unsung Hero' celebrates her 15+ years as an integral part of the Window Ware sales team, during which she has supported customers and colleagues alike with her wealth of knowledge and expertise.
Sarah Binns, Head of Internal Sales and Marketing at Window Ware comments: "Following our G18 'Customer Care' nomination last year, we are totally thrilled to once again be in the G Award shortlist for two fantastic awards! With our recent NFA nomination, we're so proud to be recognised by both our industry peers and colleagues, as well as the distinguished panel of G Award judges."
"We're really pleased to see Hayley recognised too, because she is so well respected and admired by colleagues and appreciated by customers for the support and guidance she provides. Her professional and dedicated approach to customer service saw her chosen by staff as the winner of our 'Extra Mile' award last year and we're so proud to see her now nominated for a prestigious G Award on top.
"The reality is, without the commitment of Hayley and our talented team, we wouldn't be in the running for amazing awards like this. Our staff at every level always go above and beyond to deliver a customer experience which is simply unrivalled in the fenestration industry. We are very much looking forward to the ceremony and celebrating this fantastic achievement with colleagues, customers and brand partners from across the industry."