Our OTIF is on the up!
9 March 2021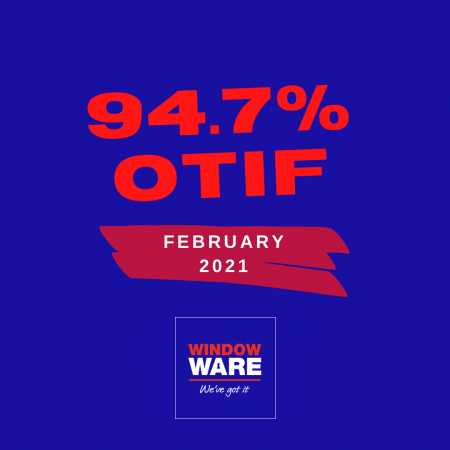 After months of juggling the increased demand caused by the home improvement boom with global supply disruptions which have affected our entire industry - all in a bid to keep the hardware coming for our busy customers come what may - we are definitely seeing signs ourselves that things are beginning to get back on track.
Fast turnaround
Both January and February turned out to be record sales month for us. That's great news of course and an obvious indication that business is booming. Faced with this surge in demand, our amazing supply chain and warehouse teams have totally pulled it out of the bag and managed to meet and fulfil the influx of new orders promptly as well as progressively clear backorders at a rate of knots! In some instances, our goods-in/goods out turnaround was so fast that critical stock was arriving and leaving the warehouse within just a few hours. What's more, they managed to achieve all this while observing strict COVID-safe protocols, which is no mean feat!
Highest level since lockdown 1.0
The good news is their efforts are really starting to pay off and we've seen a steady increase in our delivery stats. In January, our line OTIF hit 93.2% - its highest level since the start of lockdown 1.0. Last month, we managed to improve this further and raise the result by 1½ points to 94.7%. And even though we're not quite where we want to be yet and there may still be more bumps in the road ahead, we are far closer to reaching our pre-COVID delivery service levels when +97% of Window Ware deliveries arrived at the customer On Time and In Full.
It's an upward trend we welcome and one we're working very hard to continue.