Great to be back at FIT Show 2022
13 May 2022

Window Ware's senior leadership team reflects on the successful long-awaited return of this year's FIT Show.
It's fair to say the power of relationships and face-to-face interactions is a key driving force for 'doing business' in our industry. That's why 'going contactless' throughout the pandemic and being deprived of large-scale industry gatherings proved to be particularly challenging. But it's made the long-awaited return of the FIT Show that much sweeter.
"It was brilliant to be back on familiar territory again - meeting people in person, shaking hands and reaffirming relationships with our contacts across the industry, from suppliers and brand partners to service providers and customers," explains Window Ware's Managing Director, Sam Nuckey.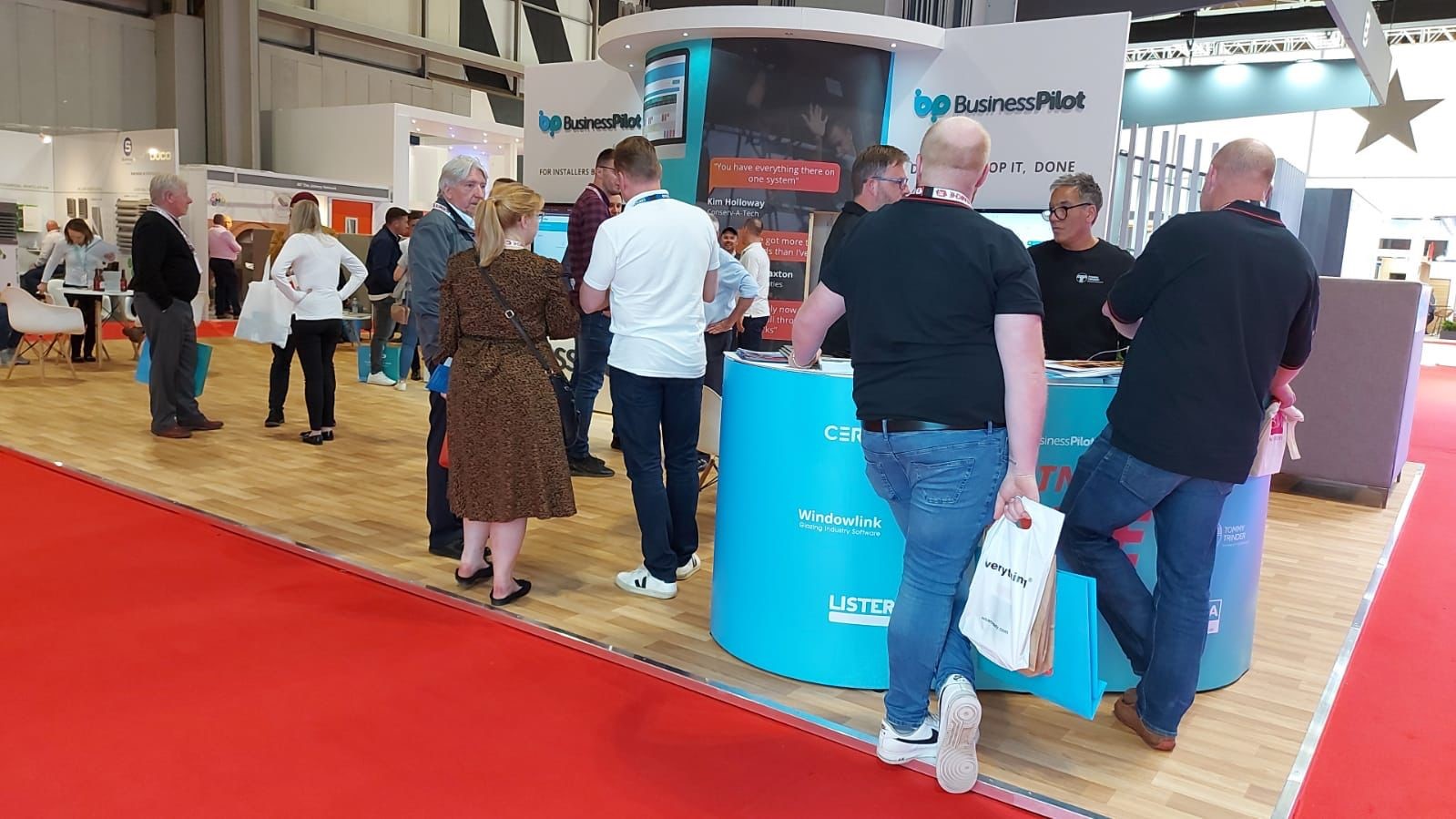 "And we were delighted to be able to support the Business Pilot Partner Zone, which proved to be a real magnet for a wide range of organisations and a prime meeting point for all our key contacts."
Sarah Binns, Head of sales and Marketing for Window Ware agrees: "Undoubtedly, the biggest plus of attending the Fit Show is the networking opportunities it provides. And even though it was a slightly smaller-scale event than previous years, it felt decidedly 'busy' and there was a great buzz, especially during the late opening event on Wednesday, when the cocktails and less formal setting helped to break the ice with new connections, build rapport and bring new opportunities to light."
"It was also fantastic to see a selection of our products displayed on KÖMMERLING's popular stand. These included our Regal Hardware handles on their flush sash windows, alongside Glide Hardware components on their PremiLine patio door."
For Window Ware's Commercial Director, Richard Bryant, the FIT Show served as affirmation that the company's product focus and stock profile is right on the button. He reveals, "Every conversation invariably turned to the topic of trickle ventilation and the imminent changes to Part F Building Regulations. But I'm confident our ongoing investment in new products, greater choice and more stock will give our customers exactly the hardware provision and support they'll need moving forward."
Richard goes on to say, "Now that consumers are returning to the office and leaving their homes for longer periods, Smart tech was firmly back on the agenda at FIT Show. The KUBU stand was permanently busy as the fenestration industry rises to meet this renewed focus on security."
Sam concludes, "As one of the UK's largest and most trusted hardware distributors in the UK, boasting longstanding partnerships with many of the industry's biggest brands, there's simply no way Window Ware would have missed FIT Show 2022."